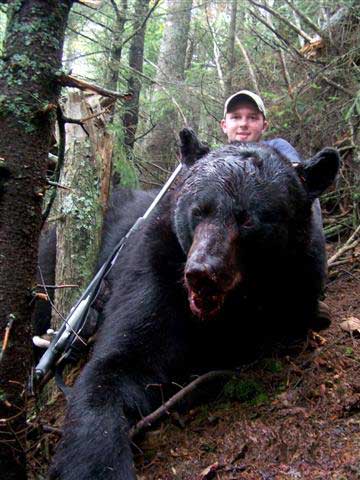 Stony Brook Outfitters
Maine & New Brunswick

Member,
National Rifle
Association
Pricing in the brochure does not reflect current pricing


Big game hunting is our specialty and guiding is our full time livelihood. But most importantly, outfitting and guiding is not a job to us - it is our passion!
OUR COMMITMENT:

We take our guiding seriously. We are committed to giving every one of our hunters the hunt of a lifetime, one to enjoy and always remember. Our goal is to make your hunting trip safe, productive and memorable. We hope to make it the best hunt and vacation you have ever had.

North American Hunting Club Approved
Member, Maine Professional Guides Association
Member, Sportsman's Alliance of Maine

Watch a brief overview of Stony Brook Outfitters' operations in Maine and Canada, specializing in bear, deer, moose and bobcat hunting in Maine and spring bear hunts in New Brunswick, Canada.